Jim Nash is director and co-founder of the Wild Atlantic Distillery, a family-run craft distillery and visitor attraction making award-winning gin, vodka and whiskey. Originally from County Clare, Jim lived around the world before relocating to the North West in 2007. He and his brother-in-law, Brian Ash, opened the distillery in Aghyaran, County Tyrone, in 2020. After taking part in Derry City and Strabane District Council's successful US trade mission last November, Wild Atlantic Distillery is currently working on plans to break into the US market.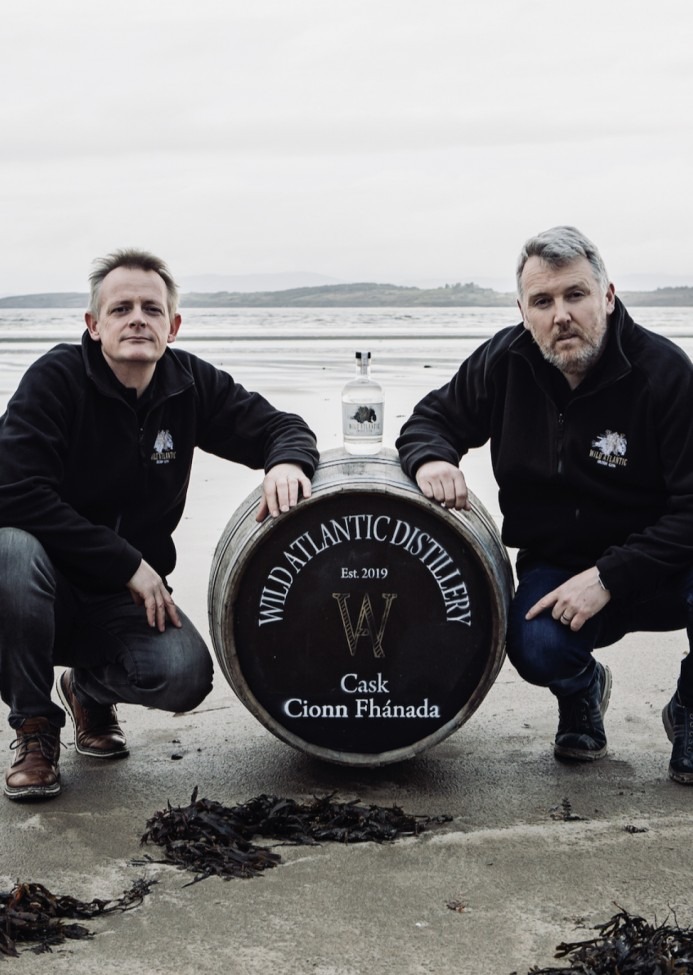 How did you come up with the idea for the distillery?
We started off making gin in a garden shed. Brian is an engineer and my background is in hospitality and working with young people with learning disabilities. When we originally sat down in 2018, we had the eventual goal of making Irish whiskey, but decided to start with gin in a 25 litre still. After a year of making gin every week, tasting it every Friday and tweaking recipes, we had our Wild Atlantic Irish gin. The feedback was so positive that Brian and I started building our distillery and visitor experience on the other side of the house.
How does it feel to be part of the resurgence of Irish whiskey?
Irish whiskey used to be the premium whiskey in the world; at one time, the Watt's Distillery in Derry was the biggest producer of Irish whiskey in the country. Only a few distilleries survived, and we almost lost our whiskey heritage. But now we've got 30 or 40 distilleries across the country, and a lot of them are small craft distilleries like us. There's history, tradition and passion behind the Irish whiskey story, and we're very proud to be a small part of that.
The distillery opened in February 2020; how did Covid impact the business?
On February 1 2020 we had 200 local people in for an open day. Everyone was very supportive and delighted to see a new business in the area, but we had to close six weeks later. We decided to start producing alcohol-based hand sanitiser to give to local health centres and hospitals free of charge, and to sell to local businesses. It was the hand sanitiser that kept the lights on and the business going until we got back to what we wanted to do, which was making spirits.
What have been your big wins as a business?
In 2021 our Wild Atlantic Irish gin won gold at the World Gin Awards for Best Northern Irish contemporary gin, and was shortlisted for best in the world. The same year we launched a new product, our Wild Atlantic Amalfi lemon flavoured vodka, which won two bronze at the International Wine and Spirit Competition in San Francisco. We also laid down our first whiskey casks in 2021. Our first release of small batch whiskey will be in the summer of 2024, which we're very excited about. And after the Council's US trade mission, I travelled over in April to meet the Pennsylvania Liquor Control Board, who are interested in taking our vodkas into their market in 155 luxury stores.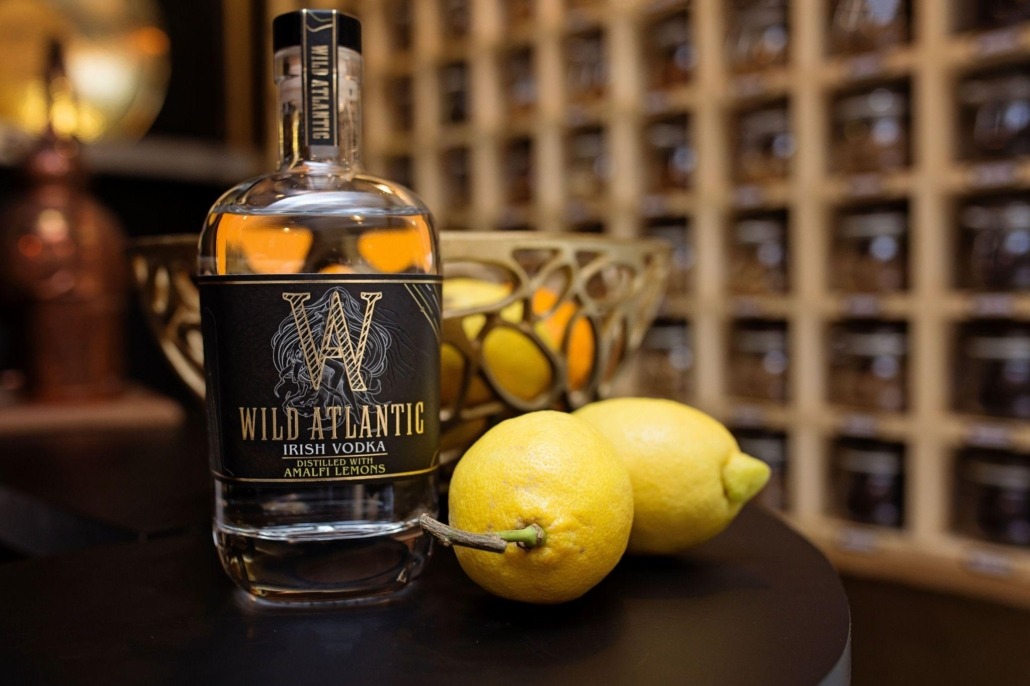 Can you tell us a bit more about the US trade mission?
It was an amazing experience which opened up doors for us into the American market. We visited New Hampshire, Massachusetts, Boston, New York, we did five states in five days. It was hectic, with loads of meetings, but it was a great way to introduce our business. What we discovered went down really well was the fact that we're a family business, we made all our own products, and they are good quality.
If we can get things over the line with the Pennsylvania Liquor Control Board in the next three to four months, it will be our first entry into the States and a major step for us as a small business. That was all through the support we got from Derry City and Strabane District Council in particular. The Council's Business Support and Investment teams have been exceptional, I couldn't say enough about how supportive they've been.
What advice would you have for people considering a move to the North West?
I think it would be a very, very smart move. The supports and networking opportunities are here now that maybe weren't here a long time ago. If you've got an idea and the desire to create a business in Ireland, you couldn't ask for better than the North West. We have a great cross-border network between Donegal, Derry and Strabane.
I love this part of the world and the people here. On our first day opening, we had 200 local people come into our small distillery to have a look and to support us. I have two teenage daughters, who are very happy here too. And Derry is a magnificent city. We're also a member of the LegenDerry Food group which has been great – I've lived in a lot of places, and the quality of produce in this region is first class.
What next for the Wild Atlantic Distillery?
In the next two to three years, we want to take our distillery to the next stage. Last year Crowdcube funding helped us increase our production, launch two new products and develop new markets. There are a couple of things in the pipeline that are very exciting -the goal is to take people on full time over the next 18 months into the distillery for production as we develop the business and create employment in the local area. Our distillery is also part of the NI Spirits Trail, where people can visit for a tour and get their 'passports' stamped.
https://investderrystrabane.com/wp-content/uploads/2023/06/0c3dbeb4f658b57d8f1f1f5722928c1a.png
300
300
Adam Goodall
https://investderrystrabane.com/wp-content/uploads/2018/04/InvestDerry_Strabane_logo_small-003.jpg
Adam Goodall
2023-06-27 10:38:20
2023-06-27 10:38:24
Spotlight interview – Jim Nash, Wild Atlantic Distillery