'We've been blown away by Derry' – Paul Nelis, ChallengeCurve
Paul Nelis is founder and director of ChallengeCurve, a quality assurance and software testing consultancy. Originally from Creggan, Paul left the city in 1985 to study a degree in Maths and Computer Science and then pursue a career in IT. He specialised in sales, strategy and development in London before launching ChallengeCurve with his business partner, Chris Bean. This month marks a year since the business established its centre of excellence in Ebrington Square's AMP building, where it now has a team of 19 people.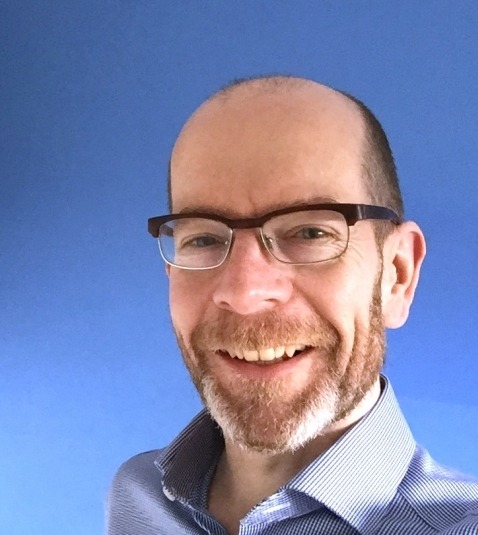 How did ChallengeCurve start out?
I've known Chris practically all my career. At our previous organisation we both got promoted through to Director level but we were getting further away from being "hands-on" and enjoying our work, so we decided to found ChallengeCurve to work at senior level with organisations and advise them on their QA and testing frameworks and processes.
Usually, we work with FinTechs and challenger banks. We help get them live, hand over to permanent members of staff and then disengage. We liked the cut and thrust of launching a new bank; it's very exciting. But we decided, instead of leaving behind a good relationship after all that hard work, why don't we pitch a long-term managed QA & Testing service? To enable to do this we needed to hire our own staff.
Why did you choose Derry as its headquarters?
I live in Reading and have spent most of my working life commuting in and out of London. Pre-pandemic, we always had to be on the client site. But Covid-19 and IR35 [a legal change to off-payroll working rules] created a tectonic shift in ways of working. Applications such as Zoom and Microsoft Teams were also coming of age to enable remote working to become a norm. For ChallengeCurve, this meant we didn't have to be based in a costly business capital such as London or Dublin.
We considered a few different locations, but we were won over by Derry. We met with Rosalind Young, investment manager at Derry City and Strabane District Council, and chief executive John Kelpie to find out, 'Has Derry got a talent pool to support our business sustainably, is there business network, what support mechanisms are in place, what's the WIFI infrastructure, office logistics – can we do this?' The Council were absolutely brilliant.
The Council organised a mini tour of the city for Chris and Yann Gloaguen (our business advisor) and myself. Over the years I'd always come back to visit with my wife, who's from Yorkshire, and our children, who liked getting over to spend time with their cousins. But Chris and Yann had never been before. Walking over the Peace Bridge and visiting Ebrington Square, they were both amazed at Derry's potential.
How did you start building your team?
We are self-financed, we don't have any venture capital, so it was a bit of a risk. But as a consultancy, people are our business, so we have to invest in them.
We built our own four-week intensive training programme in testing and quality assurance with the North West Regional College, funded nine people through it and supplied them with MacBooks and iPhones to test our client's online banking application.
The candidates were an eclectic bunch – we had a former barman, a taxi driver, and a costume designer from Game of Thrones. At the end of the course, we decided to make Derry our centre of excellence and employed all of them as consultants. We then successfully pitched our managed service to Nomo, a Kuwait-based banking app in English and Arabic, targeted at high-net-worth individuals. Our team bridges the gap between auditor, the business and IT by providing the evidence that the banking platform is fit for purpose.
We currently have 19 people in Derry, based in the AMP business incubator in Ebrington Square: 17 consultants, an office manager, and a sales and marketing consultant.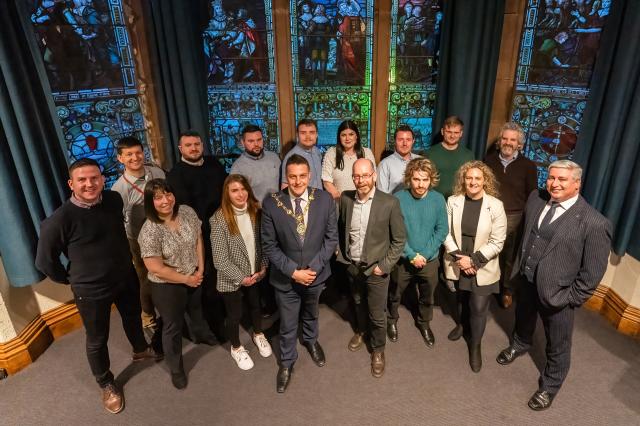 ChallengeCurve is one of many thriving tech companies in the North West. How helpful has it been to be a part of Derry's tech hub?
By basing ourselves in Derry, ChallengeCurve can contribute in our small way to help Derry punch above its weight. There's a culture of networking and collaboration here which we have fostered from day one. Since we moved into the AMP, we've given business to a local web design agency, engaged a local law firm, a local head-hunter, and a Derry accountancy firm. We're doing work for another start-up from the building, who is looking at the traceability of biofuels, and we put money into the local hospitality sector through hotel bookings and social events.
What Ryan Williams, founder of the AMP, has done is brilliant. We need those office spaces, and entrepreneurs and visionaries like him to create the infrastructure and encourage more people to stay in the city or come back and build successful companies here.
What do you do in your spare time?
I was going through my fourth midlife crisis and decided to get into my running big time! I find it very therapeutic, and love running marathons. My children persuaded me to try and get into the Guinness World Records at the London Marathon. I managed to break the world record for fastest male marathon runner dressed as a nun! If I'm doing something, that's it, I'm going to do it to the best of my ability. I don't do things half-heartedly.
I enjoy coming back to Derry regularly. The quality of life in the North West is a big factor; your money goes a lot further, we have great beaches, and I think the stigma of the Troubles is becoming a fading memory for many. I try and catch the occasional Derry City FC game too.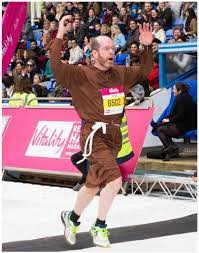 What advice would you have to others considering moving to – or investing in – Derry?
On a general point – don't be afraid to ask for help as everyone from the local businesses, community and institutions are keen to see greater investment in the area and they will be very supportive. At a strategic level, I would recommend engaging with the local chamber of commerce and the council.https://www.challengecurve.com
https://investderrystrabane.com/wp-content/uploads/2018/04/InvestDerry_Strabane_logo_small-003.jpg
0
0
Adam Goodall
https://investderrystrabane.com/wp-content/uploads/2018/04/InvestDerry_Strabane_logo_small-003.jpg
Adam Goodall
2022-07-14 19:55:17
2022-07-29 15:23:42
'We've been blown away by Derry' – Paul Nelis, ChallengeCurve