President Willian Jefferson Clinton has paid tribute to the late John Hume and David Trimble at an event in the Guildhall, Derry/Londonderry, hosted by the John and Pat Hume Foundation.
The Hume and Trimble families were in attendance to receive the awards, in front of an audience of over 400 people, including local school children.
The event, "Making Hope and History Rhyme", brought together artists including Derry born Neil Hannon, from Divine Comedy, young Derry singer Roe, Phil Coulter and Tim Wheeler, from the band ASH who played at the historic YES gig in 1998.

Other contributions included readings from Nicholas Trimble, son of the late David Trimble, and a poem from Rachel Hume, granddaughter of John Hume.
Speaking at the event, President Clinton said:
"When I visited Derry/Londonderry over 25 years ago I was struck by the spirit of hope and possibility that lay ahead for the people of this beautiful city. And 25 years on, I know that the spirit of co-operation and ambition, epitomized by the great artists that came together to support John Hume and David Trimble back in 1998 remains as strong as ever.
"We should not underestimate how far the people of Northern Ireland have come; just as we shouldn't underestimate how much further we have to travel.
"Peaceful change comes from commitment and leadership. While political leadership is hugely important, I have had the honour of meeting incredible people across communities, business and civic society who are working for a better future.
"Today, I want the great people of this city to know that I continue to support them in this journey to a better, more prosperous future."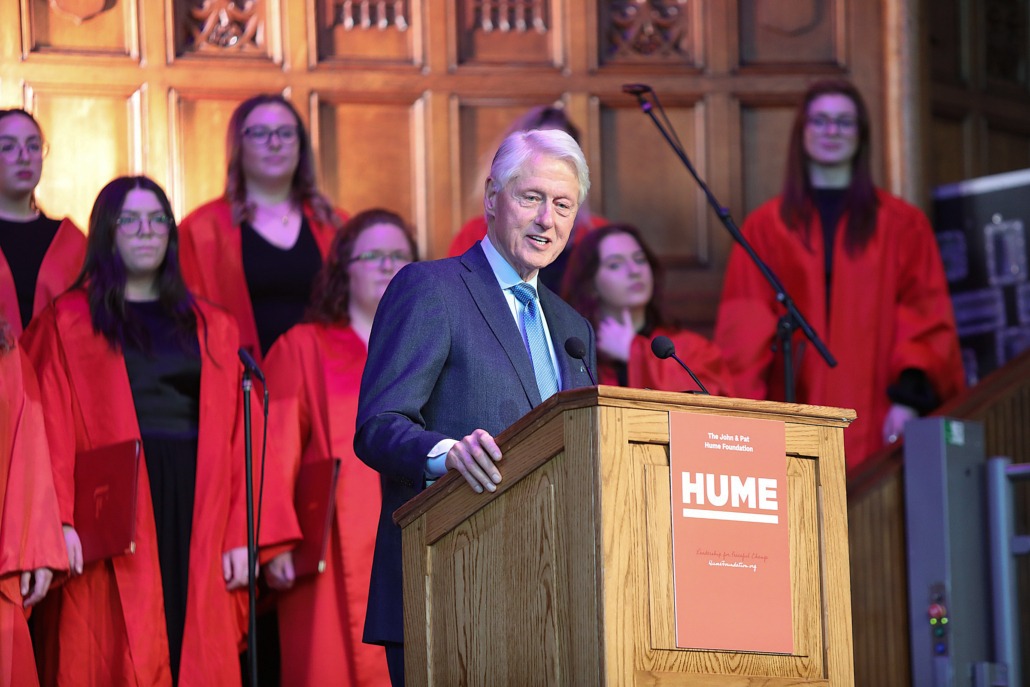 Mayor of Derry and Strabane District Council, Sandra Duffy said: "It is a hugely proud moment for me as Mayor to welcome President Clinton back to Derry to mark this important milestone in our history and to acknowledge the pivotal role played by everyone involved in to securing peace for our city and across the North.
 I know that Derry has a very special place in President Clinton's heart and it is a huge accolade for us to have him return to Derry –  to a city that has benefited from a better future –a city that is vibrant, welcoming and inclusive, its people filled with hope and confidence for the future."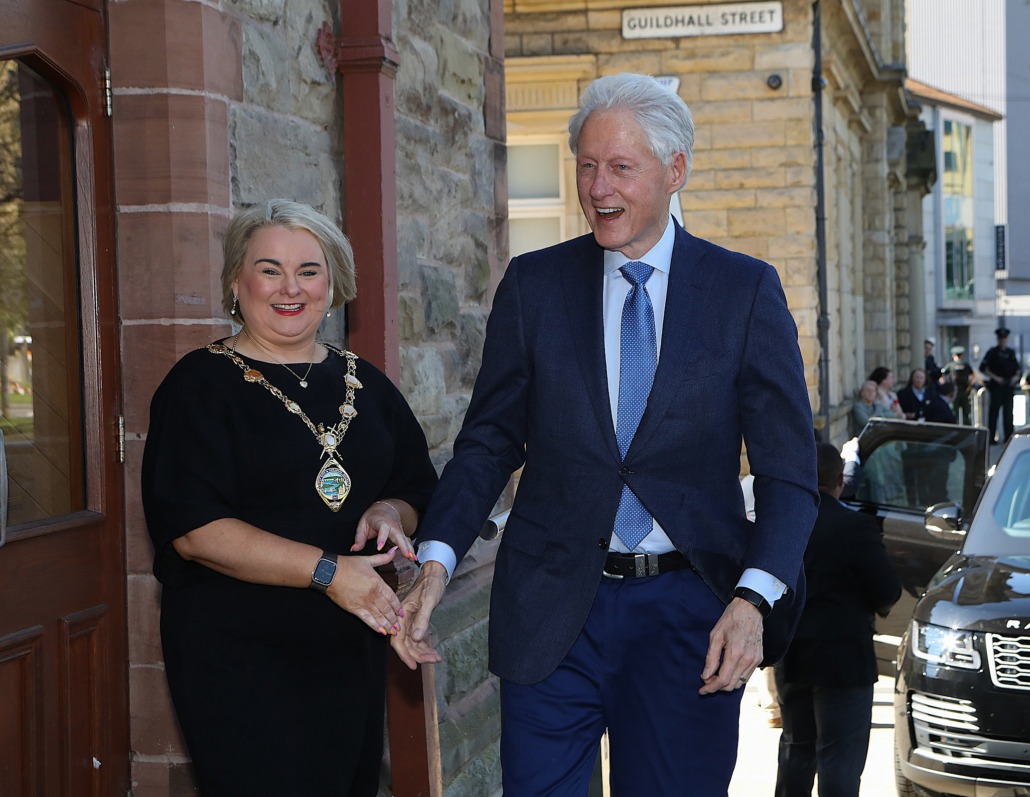 Secretary of the John and Pat Hume Foundation, Tim Attwood said:
" President Bill Clinton's words remind us of the incredible courage demonstrated by John Hume and David Trimble in delivering on a peace process that ended 3 decades of violence.
"25 years on we need to encourage and inspire young people in promoting new leadership for peaceful change, inject new momentum into our politics and ultimately, ensure that the future of this region reflects the hopes and aspiration of the next generation."The event is supported by EY.


https://investderrystrabane.com/wp-content/uploads/2023/06/Hume.png
202
857
Adam Goodall
https://investderrystrabane.com/wp-content/uploads/2018/04/InvestDerry_Strabane_logo_small-003.jpg
Adam Goodall
2023-06-27 10:28:00
2023-06-27 10:28:06
President Clinton: "Harness the spirit of hope and possibility for a prosperous future"