Spotlight interview – Brendan McNabb, CCO of Lithe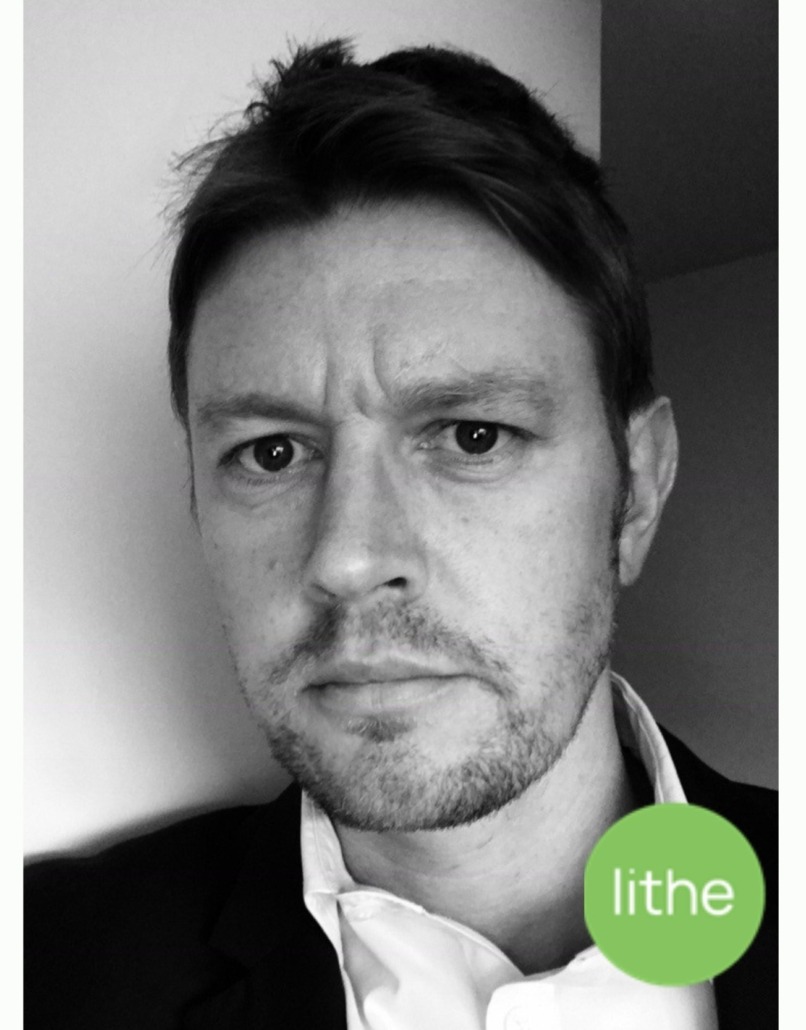 Brendan McNabb is Chief Commercial Officer at Lithe, a global intelligent automation software company. The firm, which counts some of the world's biggest brands as customers, has a base in Brendan's hometown of Derry in addition to a Glasgow headquarters.
Brendan has more than 20 years' experience in the IT industry; before setting up Lithe with two former colleagues in 2014, he completed stints with local software company Singularity, and the California-based multinational Kofax. He now lives in Derry with his family.
What does an average work day look like for you?
I'm not sure there is such a thing as an average day anymore! In my role, even the best laid plans seem to get disrupted on almost a daily basis. That said, an average working week for me usually involves some home-based working, lots of remote meetings and video calls with colleagues and customers, an in-office day meeting with my team to catch up on plans and priorities, and regular overseas trips to meet with existing and prospective customers in the UK, EU and US.
Why did Lithe decide to set up a base in Derry?
Having spent more than 20 years working with colleagues, customers and partners across the globe, I have a great appreciation for the talent we have here in Derry and the North West. There is a very strong heritage here in the products and services that Lithe specialise in, so I was keen to build a strong team around me here to support our growth plan. We have around 10 people in Derry of a total team of approximately 35.
Most of our staff here are hybrid working, and the feedback has been overwhelmingly positive in terms of its impact on work-life balance. Certain elements of the job still require in-person working, such as meeting with customers or partners, and we have regular in-office days for our various teams, to maintain the human side of those relationships.
What makes Derry and the North West attractive to investors?
Derry has so many amazing assets which make it a very strong proposition for investors. A lot of these are very well documented – its location as a key gateway to both UK and EU markets, a university city with a top-class talent pipeline, a strong established base of companies and investors across a range of sectors, and a rich culture and heritage, among the best in the world. The common thread through all of these are the people. Having worked with thousands of people on a number of levels around the world, the people of Derry possess a fiercely strong work ethic, resilience and creativity; all of which contribute to a highly skilled and competitive workforce.
Your work involves a lot of travel. What do you miss about home when you're away?
I love visiting new places, especially big cities, but I'm at my happiest surrounded by friends and family in Derry and Donegal. Derry is a wonderful city to call home and a brilliant place to bring up a family. There has always been great community here and Derry people have a natural kindness and empathy towards each other which creates a real sense of belonging. So, although I could list out quite a few things that I love about home – the restaurants, pubs, schools, a packed Brandywell on a match night – at the heart of it all are the people.
What message would you give to people considering a move back to the North West?
I love seeing people moving back to Derry to set up home. The world post-pandemic has become a much smaller place and it is now much easier for people across a wide range of roles and industries to work from their preferred destination. Even for those jobs which require a regular commute to the rest of the UK, Derry is very well connected to major UK cities, as indeed is Belfast International Airport. We have some stunning landscapes and coastlines – you'll regularly find me coasteering with my friends and family all year round, or floating in the freezing Atlantic off the Donegal coast. We also have a relatively low cost of living compared to other large cities, so it's a great place for young people and families to put down some roots.
What next for Lithe?
We're in the midst of some really exciting developments. Our core document processing software product has continued to go from strength to strength and in the past couple of years we have added some more stellar logos including Deutsche Bank, Amazon, Zurich, BNY Mellon and Sainsbury's to a long list of amazing companies using our product. We continue to invest in our technology and our people as we see this growth trajectory continue across the globe. We have also been embracing many of the exciting innovations in the technology market, including AI and working with our customers and partners to help them realise the amazing benefits these present. It's a very cool time to be in the IT space, with so many fast-moving technological advancements and high-growth opportunities. Lithe are delighted to be right in the epicentre of it all and I'm very excited about what the future holds.
If you're interested in moving back to the North West, check out the companies recruiting and explore what the region has to offer at https://investderrystrabane.com/worklife. Your journey home starts here!
---
https://investderrystrabane.com/wp-content/uploads/2018/04/InvestDerry_Strabane_logo_small-003.jpg
0
0
Adam Goodall
https://investderrystrabane.com/wp-content/uploads/2018/04/InvestDerry_Strabane_logo_small-003.jpg
Adam Goodall
2023-09-07 11:36:03
2023-09-22 09:53:21
Spotlight Interview – Brendan McNabb, CCO of Lithe