The murals were created by Peaball, a street art collective, with the hopes of bringing life to run-down parts of the city. The murals are all done in different styles, showing different images and Peaball member Donal O'Doherty says there's 'something there for everyone'.
The murals are part of Peaball's street art initiative 'Get Up' which is intending to brighten up the riverfront and areas around it such as the Strand Road and Ebrington. Murals were recently completed on the new Ebrington Hotel, City Cabs in William Street and Quayside Shopping Centre on the Strand Road.
"We really wanted to get this right," said Donal. "So, we brought Fintan Magee to do Ebrington Hotel. Fintan's father was born in Derry, he left during the troubles and Fintan is a world famous, high-end street artist. We had a mural on City Cabs in William Street before and it was a bit tired looking to be honest. James from City Cabs said he wanted to freshen up the whole area to make it light and bright and welcoming for people. William Street is quite a serious street so we wanted something fun and engaging. We worked with Bonsai on that, a London-based artist who has been visiting the city and painting graffiti for over ten years. We talked about this idea over five years ago to take symbols that identify us around the world, such as the shamrock, and put a real modern street art twist on it. I have to say, I think it's amazing. And the feedback we've had is phenomenal."
"Pyke 'n' Pommes, Patricia's, Primrose, are all trying to animate our riverfront and they've got a great scene there," Donal said. "But, once you pass the Council offices, you navigate three car parks and the back of Quayside before you get into town. We're hoping to take people off the quay earlier, up to the great food scene around Guapo. We found that a lot of tourists and Derry people alike were drawn over when they seen the artist and were asking questions and I was guiding them to the Mandarin Palace, a staple of Derry restaurants and all the other places around there. I think those businesses were very happy with what we were doing."
The 'Get Up' festival is privately funded, with most of the money sourced by 'knocking on doors'.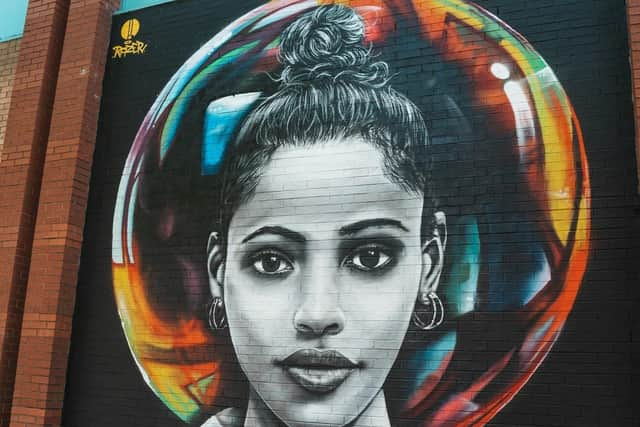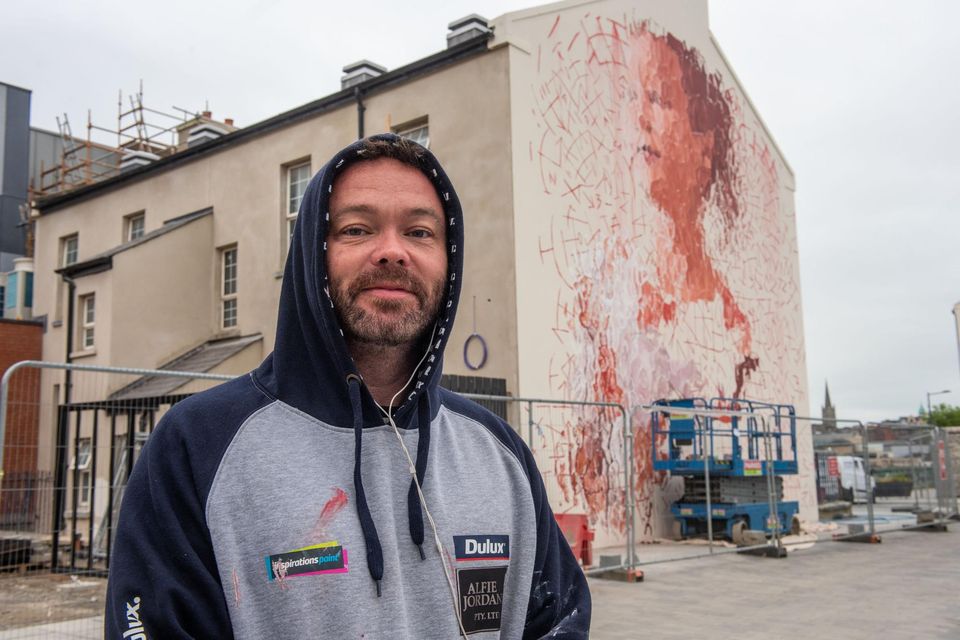 https://investderrystrabane.com/wp-content/uploads/2018/04/InvestDerry_Strabane_logo_small-003.jpg
0
0
Adam Goodall
https://investderrystrabane.com/wp-content/uploads/2018/04/InvestDerry_Strabane_logo_small-003.jpg
Adam Goodall
2023-09-05 14:59:46
2023-09-05 14:59:50
New street art emerges in Derry city centre