INVEST DERRY STRABANE GLOBAL
Welcome to the Derry City -Strabane Diaspora Newsletter, now you can connect with your community whether you are home or abroad. Our newsletter keeps you up to date with what is happening across the Derry City and Strabane District area, and is packed with interesting articles, diaspora profiles and international connections and well as providing employment opportunities and employers recruiting in the area. I hope you find the newsletter an enjoyable and interesting read.
You can check out our current and previous editions  or sign up below.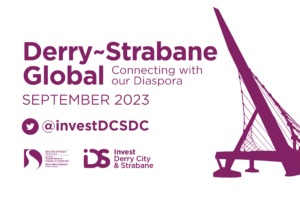 September 2023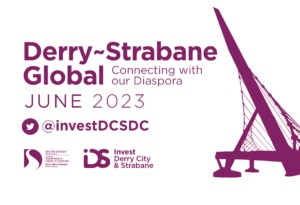 June 2023

July 2022

March 2022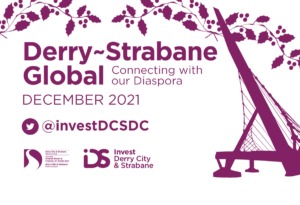 December 2021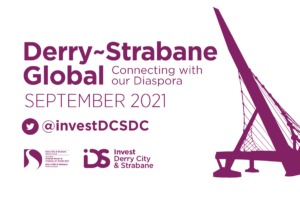 September 2021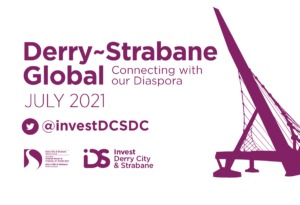 July 2021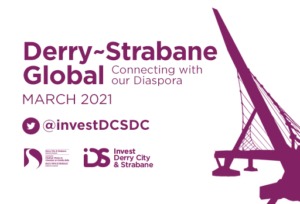 March 2021
Interesting story you want featured in a future edition?  We would love to hear from you.  Contact us: investment@derrystrabane.com
Invest Derry City and Strabane are the official business promotion agency for Derry City and Strabane District Council. Our mission is to tell this city region's story to an international audience. Our purpose is to promote Derry ~ Londonderry & Strabane internationally, as a premier location in the world in which to invest, work, study and visit and to maintain and develop links with those who have a connection with the city region.
We are here to help companies grow and thrive in this location. Supporting Start Up, Growth and Innovative Businesses of all sizes to help fulfil their potential. We provide free, bespoke and confidential packages of advice for foreign and domestics companies and potential investors. We use our unrivalled local knowledge of the region to undertake wide ranging property searches. We can also support your initial recruitment stages to assist with finding core staff, specialists and make relevant recruitment agency introductions for general hiring. We also offer aftercare support to recent investors. Our services are available to national and international companies that wish to relocate to, export from or expand within the Derry City & Strabane District.